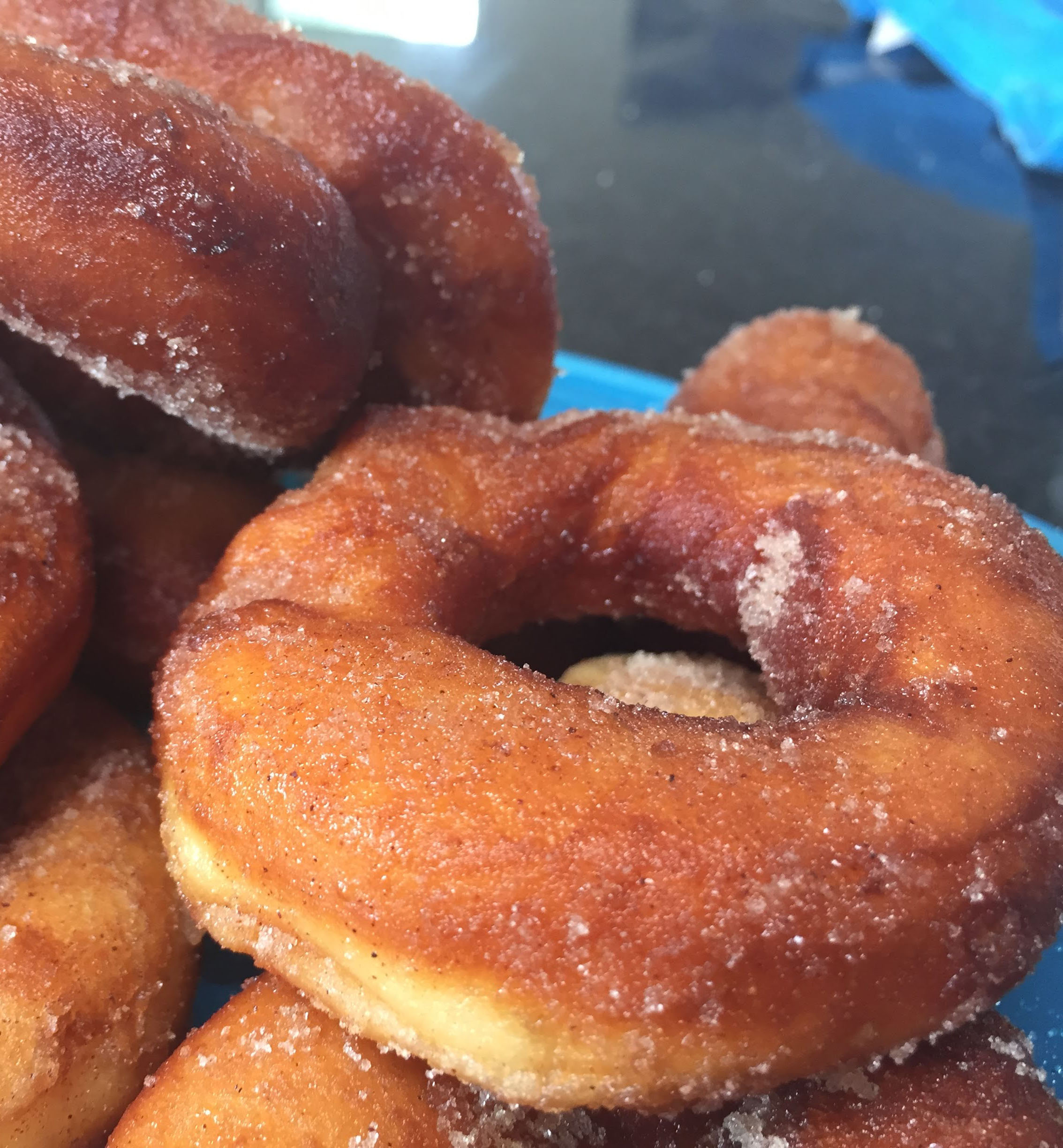 ---
Method
Mix together Milk, Yeast and 1 Tbs of white sugar in a small bowl and set aside for 10 minutes or until foamy.
In a seperate bowl mix together the remaining Sugar, Flour, Yolks and Butter.
Add in Yeast mixture and knead or use a dough hook attachment until dough is smooth (~4-5 minutes).
Place dough into a lightly greased bowl.
Cover with a damp cloth and set aside for 45 minutes or untill dough has doubled in size.
Turn on floured surface and knead for 5 minutes or until smooth.
Roll out the dough to 1cm thick and using an 8 cm circle cookie cutter cut the dough into even circles.
Using a 3cm cookie cutter cut a hole in the center of each circle.
Place on baking tray lined with baking paper and cover with cling wrap for 30 minutes.
For the cinnamon sugar stir the Cinnamon and Sugar in a small bowl until combined.
Half fill a small saucepan with oil and place on medium heat until temperature reaches 180°C.
Cook one at a time for 30 seccond on each side or until golden.
Use a teatowl to dry up extra oil and quickly drop into sugar mixture and flip over to coat both sides then place on tray or plate to serve.